This BBQ Chicken Salad with Homemade Buttermilk Ranch is the perfect light and fresh summer grill recipe! Perfect for Sunday dinner with the family and meal prep for the week.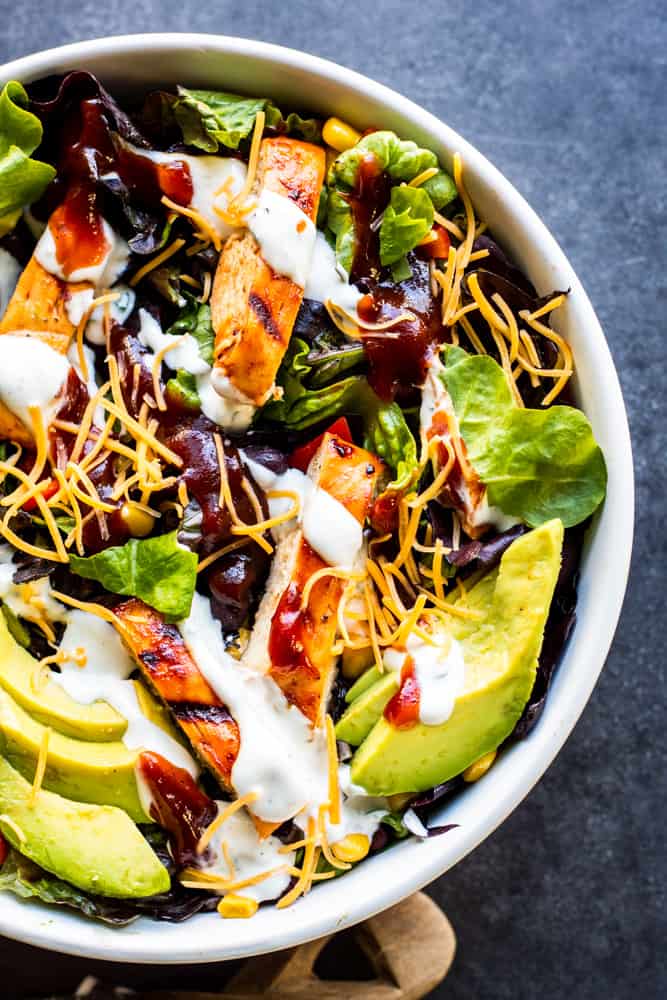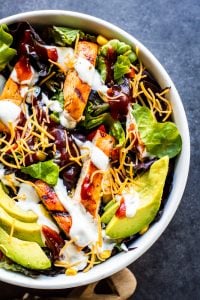 Summer is nearly here and all I want to do is grill food and lounge in the sunshine. This Grilled BBQ Chicken Salad is everything yummy all in one bowl, AND pretty healthy too boot! Crisp romaine lettuce is paired with spicy BBQ chicken, and a load of toppings for a meal that even the biggest salad haters will love.
Top it all off with Homemade Buttermilk Ranch Dressing and you will be making this every chance you can get. This recipe works great as a main dish, side and for weekly meal preparation. I hope you and your friends and family love this tasty, and healthy salad recipe.
Kitchen Tools
A grill or grill pan if using the stove top

A knife and cutting board

A large bowl for mixing the salad

Small bowls for serving
Ingredients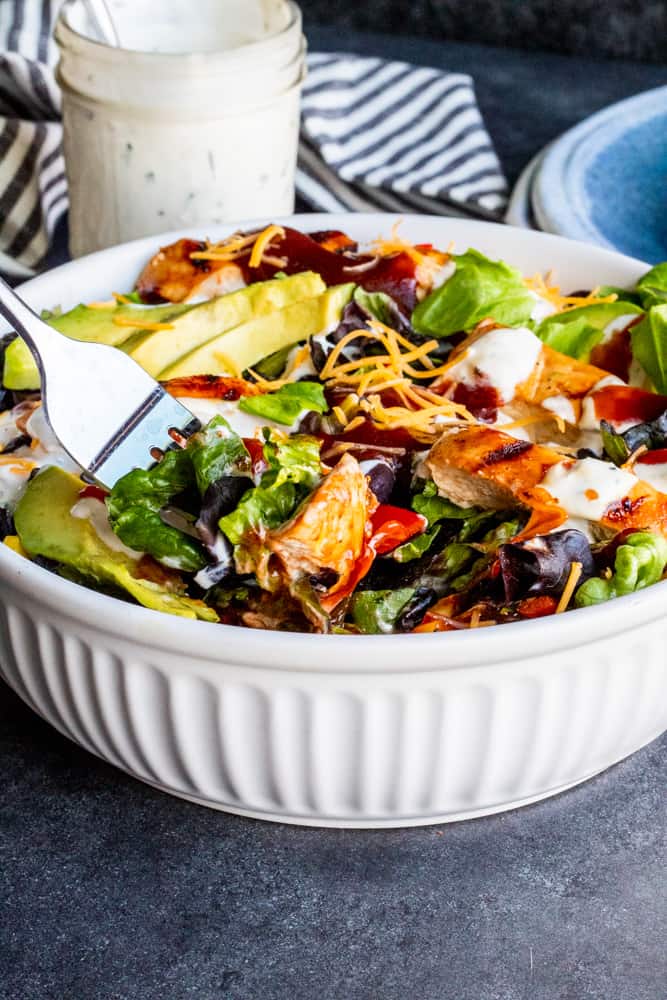 How to Make BBQ Chicken Salad
BBQ Chicken Prep and Grilling
Start by making the sauce for the BBQ chicken. Combine the BBQ sauce and sriracha in a small bowl and whisk to combine.

Sprinkle both sides of each chicken breast with salt and pepper, then coat with sauce mixture.

Place coated BBQ chicken on a warm grill and cook for 5-7 minutes, then flip and cook until internal temperature reaches 165 degrees.

Remove cooked BBQ chicken from grill and prepare BBQ Chicken salad toppers.
Healthy Salad Assembly
Wash lettuce and pat dry with paper towels.

Open canned beans and corn and rinse and strain.

Slice or dice avocado.

Slice or dice cooked BBQ chicken.

Combine everything into a bowl and toss to combine the BBQ chicken salad.

Serve the chicken salad with Homemade Buttermilk Ranch, shredded cheese and any additional toppers.
Note: I love making the BBQ chicken on our charcoal grill and highly recommend you go that route if you have one. If you don't you can make it on your stove top (preferably with a grill pan).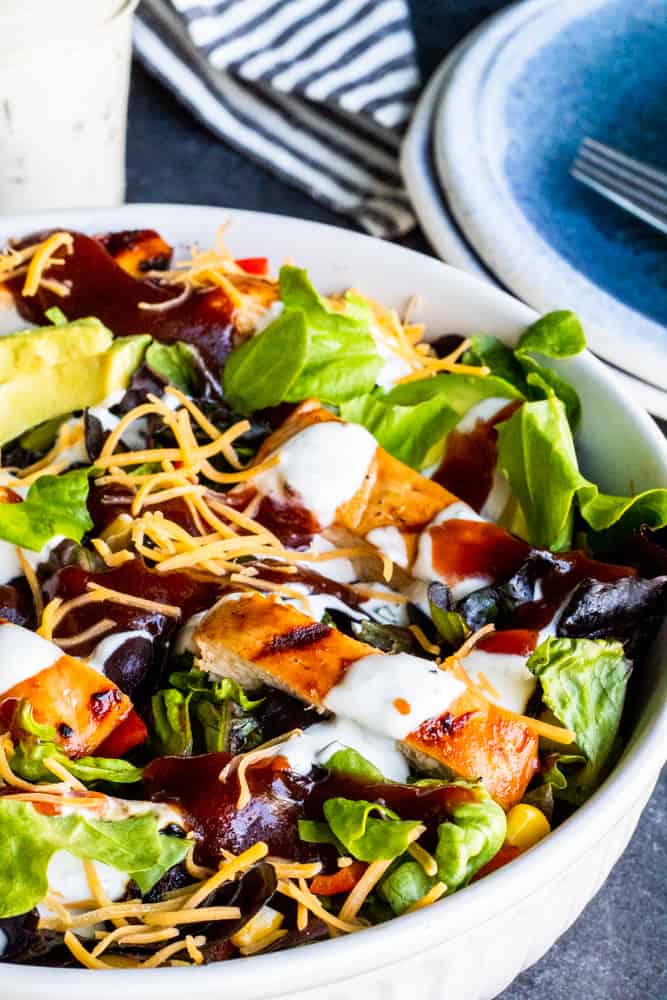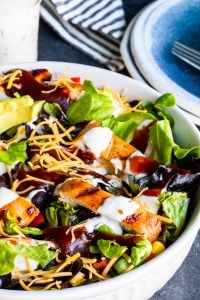 Common Questions
What are some other salad topping ideas?
Some additional topping ideas that go great with this salad with BBQ chicken are hard boiled eggs, tomatoes, cooked bacon, and croutons. Let me know your favorites down below.
Can this salad recipe be made ahead of time?
Yes, you can make the entire salad recipe ahead of time and store it for meals throughout the week. Also, you can marinade the BBQ chicken all day or overnight in the fridge to develop even more flavor.
How should leftovers be stored?
The leftover salad with BBQ chicken should be stored in the fridge in a airtight container. Also, it is best to store the cooked BBQ chicken, lettuce and ranch dressing separately and combine everything when ready to serve. At a minimum store the dressing separately to keep the greens crisp.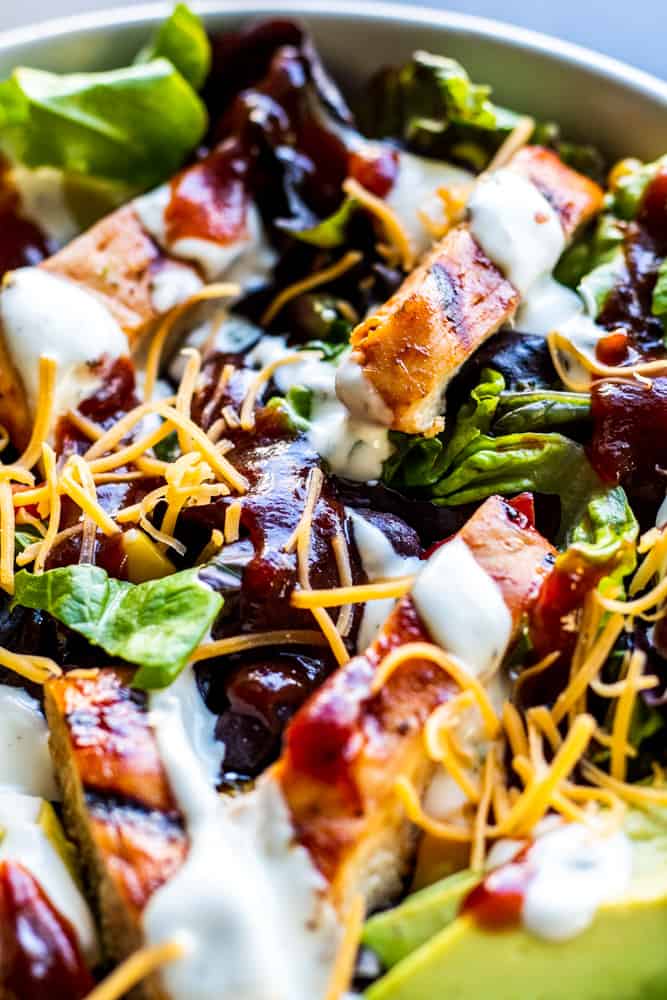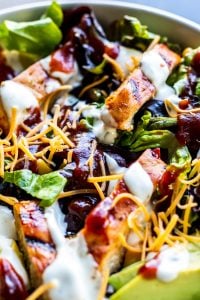 More Grill Recipes
Grilled Chicken Burgers
Grilled Chicken Street Tacos
Easy Grilled Chicken Spiedini with Lemon Butter Sauce
Grilled Skirt Steak with Chimichurri Sauce
Grilled Peaches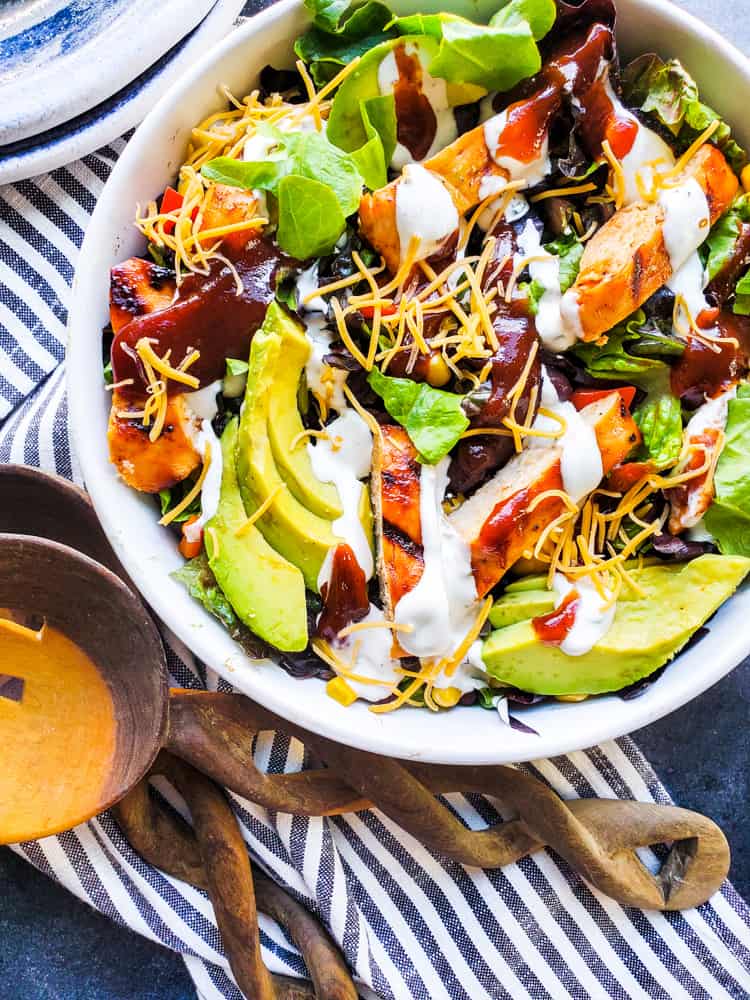 Alternate Preparation
Yes, you can! I get that eating a salad isn't the most fun sometimes. Conveniently, this chicken salad recipe also works great as a wrap or even tacos. First, prepare everything according to the chicken salad recipe and add everything to a large burrito size wrap, roll it up and enjoy.
Alternatively, plop the BBQ chicken and toppers onto some taco sized tortillas and enjoy with your favorite toppings. Also, if going the wrap or taco route you will not need as much romaine lettuce as the salad recipe calls for.
Love this healthy salad recipe? Check out this Spinach Apple Salad next.
Happy Eating!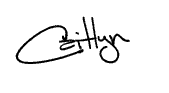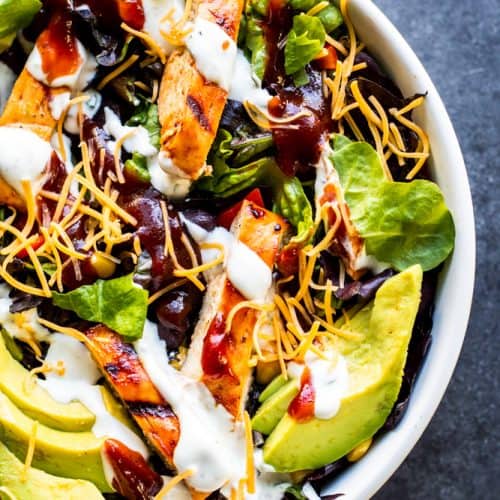 BBQ Chicken Salad with Homemade Buttermilk Ranch
This BBQ Chicken Salad is the best healthy summer grill recipe for Sunday dinners or meal prep. Pair with Homemade Buttermilk Ranch for the perfect combo!
Ingredients
3

Chicken Breasts

1

Cup

BBQ Sauce

Plus More for Topping

2-3

tablespoon

Sriracha

12

tablespoon

Homemade Buttermilk Ranch

or your favorite store-bought ranch

3

Avocados

Sliced

1

Cup

Cooked Corn

Canned, Fresh or Frozen

1

Cup

Cooked Black Beans

Canned or Fresh

½

Cup

Cheddar Cheese

Shredded

12

Cups

Chopped Romaine Lettuce or Artisan Mix

Salt

To Taste

Pepper

To Taste
Instructions
Combine BBQ Sauce and Sriracha in a small bowl and stir to combine. Add more of less depending on your spice preference. Sprinkle both sides of chicken breasts with salt and pepper then thoroughly coat all sides with BBQ sauce mixture.

Heat grill or grill pan to medium-high heat and cook chicken breasts 5-7 minutes per side or until internal temperature reaches 165 degrees. While the chicken is cooking, prepare your toppings and wash your lettuce.

Once chicken is cooked through remove from heat and slice into small pieces. Combine and toss lettuce, cooked chicken, black beans, corn, avocados, and cheese into a large bowl and divide to serve. Add additional BBQ sauce if desired and serve with Homemade Buttermilk Ranch. Enjoy!
Notes
Additional Topping Ideas: diced tomatoes, hard boiled eggs, croutons, cooked bacon and diced red peppers.
Leftover Storage: Store leftovers in an airtight container for up to 4 days in the fridge. It is best to store ingredients separate and combine when ready to eat. It is recommended to top with ranch right before serving.
Optional Marinade: Marinade chicken in sauce mixture for up to 24 hours to develop more flavor.
Nutrition
Calories:
530
kcal
Carbohydrates:
32.5
g
Protein:
29.8
g
Fat:
32.5
g
Saturated Fat:
5.9
g
Cholesterol:
69
mg
Sodium:
452
mg
Potassium:
1065
mg
Fiber:
10.9
g
Sugar:
7.1
g
Vitamin A:
5150
IU
Vitamin C:
14.9
mg
Calcium:
110
mg
Iron:
2.9
mg
See What We Are Pinning!
Follow erhardtseat1 to see all the food!
Share with your friends and family!