Hey, Guys!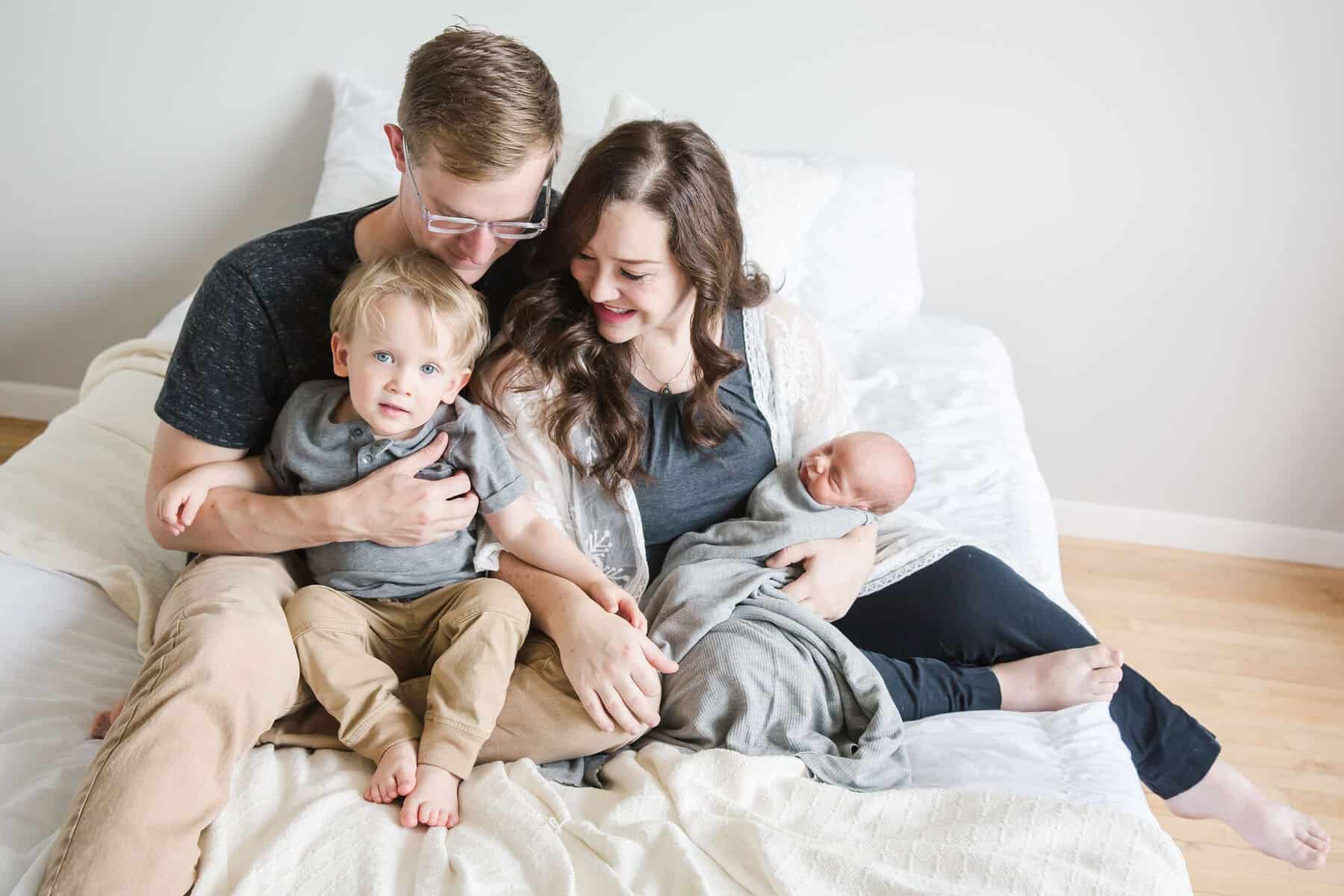 My Inspirations
I was born and raised in the Midwest by my loving parents. Every holiday, summer pool party, or just Sunday dinner was filled with laughter, games and most importantly delicious food. Pretty much every one in my family can and loves to cook, but the biggest influences on my cooking have been my Grandma and Mom.
Both were and still are today wizards in the kitchen. As far back as I can remember I was in the kitchen wanting to help, learn and mostly get a taste of the brownie batter. My grandma has passed down many recipes of hers, and her mothers including my favorite, biscuits and gravy. I now make all these classic recipes for my own family. Growing up with so many cooks in the kitchen taught me the basics and primed the way for me to love to eat and create food.
I started my blog Erhardts Eat as a venue to showcase my love of food, photography and family. As a self-taught home chef and busy mom I know how challenging getting dinner on the table some nights can be. I hope to share recipes that can work for everyone in the family and make meal time less stressful and maybe even a little fun.
Let's Have Some Fun
Okay, who else cringes whenever you are in a new setting and someone suggests an icebreaker game where you share your favorite color? Okay, jokes aside I will thrill you all with some fun (lame) about myself.
I passed out skydiving...and lived. Yes, you read that correctly, I actually did pass out in the middle of my first skydiving experience and lived to tell the tale. It was a tandem skydive, so someone was strapped on with me. And good thing because he did all the work pulling the parachute and landing. That man deserved a medal because I walked away without a scratch!
I once ate two large pizzas...solo. Okay, be real don't we all have a glutenous college story to tell?
I've spent more time abroad in my 20's than in the States. While I was born and raised in America the majority of my 20's have been spent in Japan. My husband is active duty in the US Navy, therefore we move often. We have been lucky to have the opportunity to travel and live in Japan for several years (with many more to go)!
No judgment (we are cool right?), but once I accidently ate horse meat. Yes, yes I am just as mortified as you are reading this. As stated above I have spent many years in Asia where in certain places consuming horse is normal. I misread the menu, believing it was cow meat, and then learned after my mistake. For the record: tastes like beef.
I LOVE food. Okay, well this is a givin. I started Erhardts Eat as a hobby to showcase my love of food, photography and bring approachable family recipes to everyone's dinner table. I never imaged it would be become me job (BEST JOB EVER) and I would get to share my love for food with all of you.
So, What Can You Expect?
I created this blog to highlight family meals, treats, sides you name it! I strive to create food that can work for a variety of family members, with few modifications. Be they tiny humans, like my gremlins, or big kids like myself.
My primary goal is to create food that can work for every one without compromising taste, flavor and creativity! Because let's face it, making different meals for everyone is for the birds (and maybe those with more patience than me idk).
Food You Will Find Here
Classic recipes that never go out of style
Family recipes passed down from my Grammy
Spins on the same ole, same ole
Treats, Snacks, Desserts, and lots of dark chocolate
Meat, Vegetarian, and Vegan Recipes: I like to mix it up
Be sure to check out all my current recipes in the recipe index, and of course reach out via the contact form if you have any questions.
Food You WILL NOT Find Here
Fad Diets (or any diet recipes). I am all for healthy food and having a good balance to your lifestyle, but diets are not for me or my thing. I would be presenting a lie to you if I said we ate this in our home and stuck with a specific diet.
Trends. I will always present the food I love and know is amazing. I am not into jumping on the bandwagon for the sake of clicks.
Crazy Food Art. I try and make some cute plates for my son, but in reality they are super lame lol. There are so many more artistic food artists out there and they are not me. I love and believe in my food and will try and pretty it up, but you will probably never see super cute frosted sugar cookies here!
Pickles. I hate them. So does my family. Sorry but you won't see a pickle here.