Two Layers of Chocolate, Candy and Peppermint!? Yes, this Christmas Chocolate Bark Recipe has it all! This easy dessert makes the perfect edible gift, or no-bake treat for the holiday season.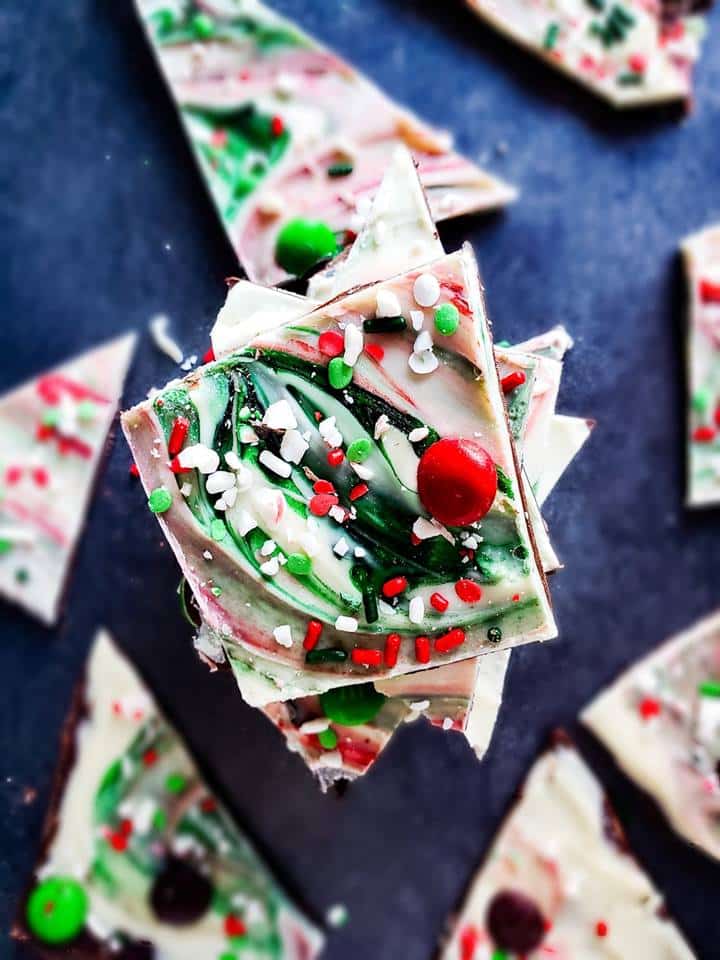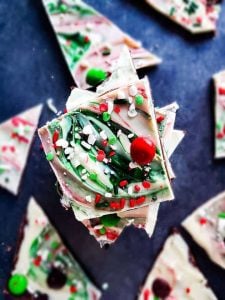 Welcome to another addition of: I love sweets during the holidays, here is some chocolate. Okay, I promise there will be other recipes besides sweets, but this is all I want to make and share right now. Plus, let's be real you know you are a chocolate addict just like me (don't lie to yourself).
This Christmas Bark recipe is so simple, tasty and makes a great last minute gift for friends and family. This recipe is also easy to customize. Feel free to go nuts with the toppings and flavors, really the sky's the limit with this one. 'Tis The Season after all!
Ingredients
Semi-Sweet Chocolate

White Chocolate

Food Coloring

Dark Chocolate Chips

M&M's

Sprinkles

Crushed Peppermint
Kitchen Tools
A Cookie Sheet

PARCHMENT PAPER :

You need this. Don't skip it

, or your Christmas Bark will stick like crazy to the cookie sheet and trust me it will be a sad day.

An Icing Spatula or Butter Knife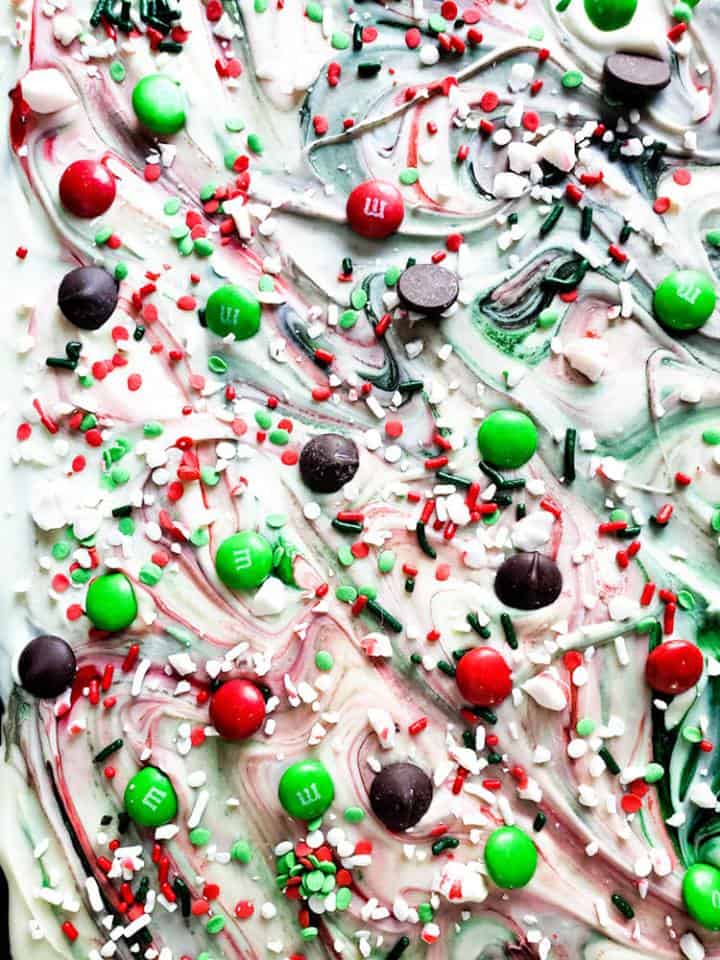 How to Make Christmas Bark
This is the easiest holiday treat you can make, IMO. All you are doing is melting chocolate, letting it set, topping it with treats, then eating it. Super duper simple. The setting part does take some time though. So while this is a very simple chocolate bark recipe it does require you to wait about 2 hours while it gets all hard and bark-like. Therefore, make sure you have room in you fridge because this tray of goodness will need to hang out it in for awhile.
Layer One
First, you will need to make layer one. Before you do anything lay your parchment paper on your cookie sheet. I like to leave it spilling over the edge so that I can easily remove the chocolate bark once it has set. If you do not use parchment paper the chocolate will stick to the pan and it's going to be a real fun time getting it out. Trust me, I have been there and you really don't want to skip this step.

Next, melt the semi-sweet chocolate in the microwave or stove-top until smooth. Pour the chocolate onto the cookie sheet and smooth it out with the back of a spoon, butter knife, or icing spatula. Once you have it smooth and even, pop it in the fridge and come back in an hour.
Layer Two
Next, you will need to make the second layer of Christmas Chocolate Bark. Once the first layer of chocolate is solid remove it from the fridge. Melt the white chocolate and pour it over top of the semi-sweet chocolate layer. Smooth the chocolate out just like the first layer until you have an even layer.

Now it is time for the fun part! The toppings! Take your red and green food coloring and drops about 7-10 drops of each randomly all over the top. Use the tip of your knife or spatula to swirl the colors around and together. Don't over swirl or you will have mud colored Christmas chocolate bark. Finally, top with M&M's, chocolate chips, sprinkles, and crushed peppermint or your toppings of choice. I just sprinkled mine all over randomly.

Finally, place the cookie sheet back into the fridge for another hour or until the bark is completely solid. Once solid you can remove the chocolate bark from the cookie sheet and slice it into pieces.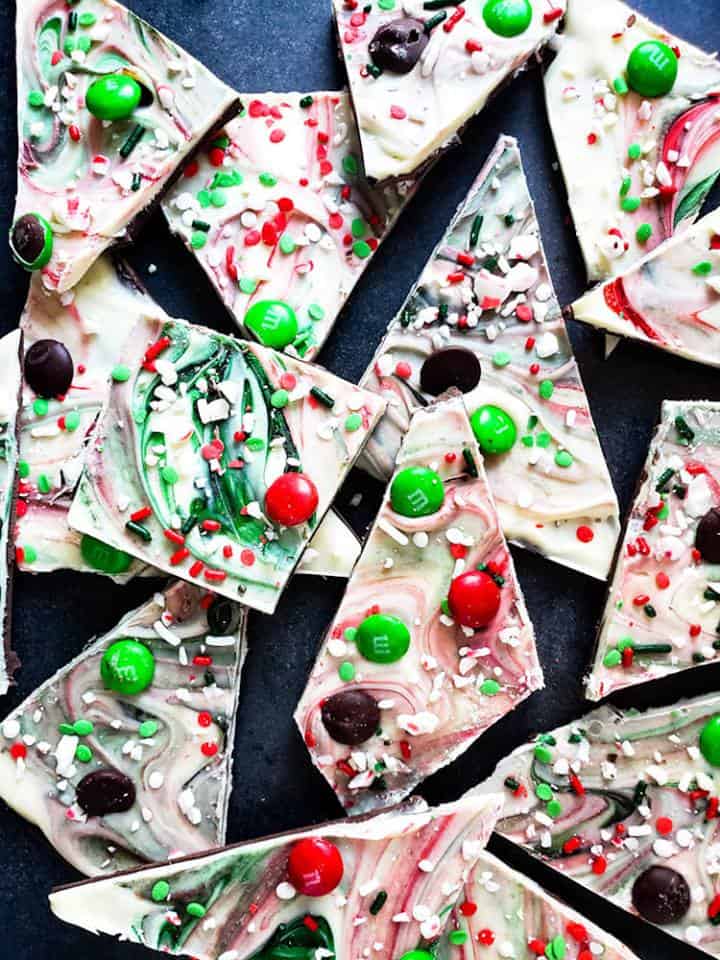 Common Questions
How should leftover chocolate bark be stored?
I love chocolate bark for many reasons: it tastes amazing, simple to make, AND it keeps forever. Stored in an airtight container in the fridge the homemade chocolate bark recipe will stay good for 2-3 weeks.

If you decide to leave the chocolate bark out at room temperature it will last for about 5 days. Therefore, I definitely recommend storing it in the fridge to extend the bark's shelf life.
Can this recipe be frozen?
Yes, leftover Christmas bark can be frozen. To freeze this chocolate bark recipe, cut the bark in pieces and wrap each piece in cling wrap or parchment paper. Next, add the bark to a large freezer bag and store in the freezer for up to 6 months. Thaw the Christmas chocolate bark in the fridge or enjoy frozen.
Additional Toppings
You can use whatever you want for toppings or chocolate. Go wild and make this chocolate bark your own. For this double layer chocolate bark recipe I used M&M's, crushed peppermint, sprinkles, chocolate chips and some food coloring to really bump up the Christmas theme.
You could use some or all of these for your chocolate bark or add some of your favorites. The toppings are a great way to customize this chocolate bark recipe for different holidays or themes as well. Some other good toppers would be Reese's Pieces, different colored sprinkles/food coloring, crushed Oreo's, or even some mini pretzels for a salty and sweet vibe.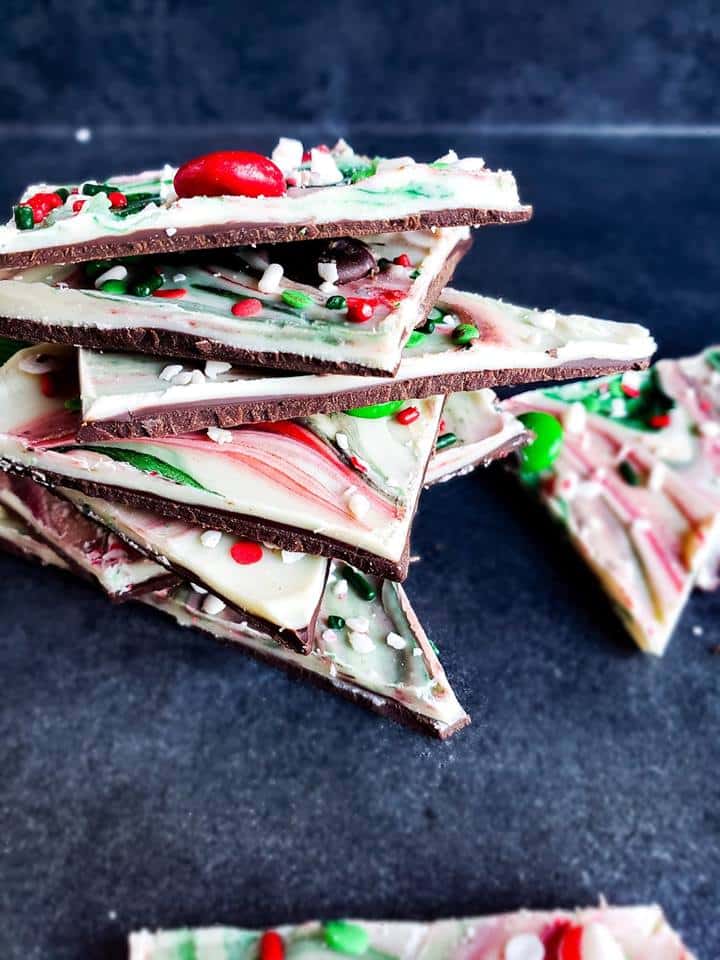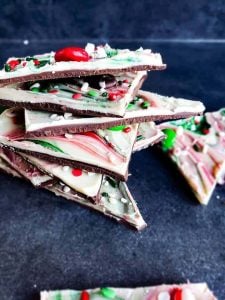 More Holiday Treats
Chocolate Cake Cookies with Peppermint Sprinkle
Edible Christmas Cookie Dough
15-Minute Chocolate Glazed Donuts
Gooey Butter Cookies Recipe
Gingerbread Truffles
Oreo Truffle Balls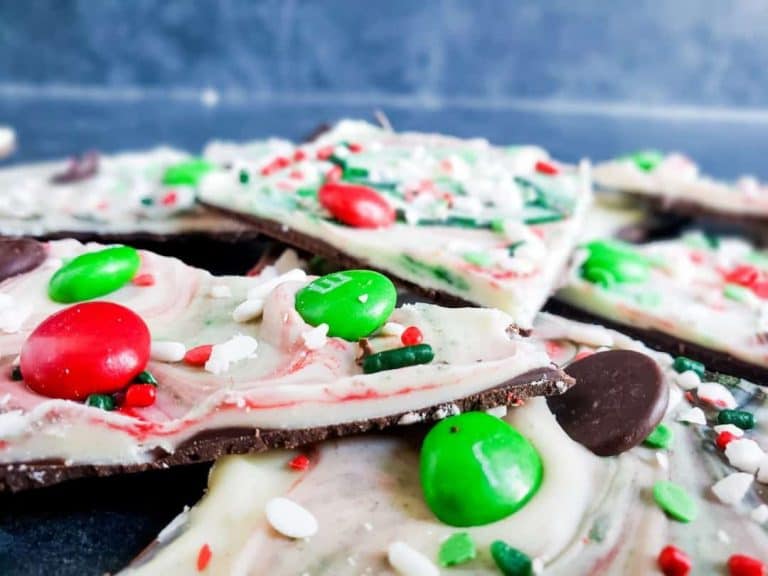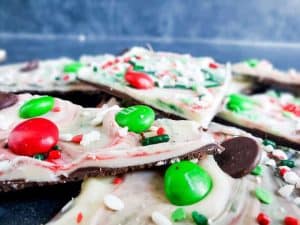 Edible Gift Idea
This year I will be making the majority of the gifts I will give for Christmas. This Christmas Bark recipe is the perfect gift because this recipe makes a lot of bark. I can cut the pieces as big or as small as I want and I have plenty for everyone.
This chocolate bark also lasts for awhile so I can make it ahead of time and not have to worry about doing last minute. Also, I can customize the flavor to each person and make it unique and special just for them. Plus, I know I love getting treats as a gift so I think everyone will love this.
I hope you and your family have a wonderful holiday season. Whether you are making this Christmas Bark recipe for yourself or as a gift enjoy!
Happy Eating!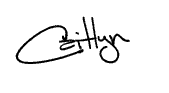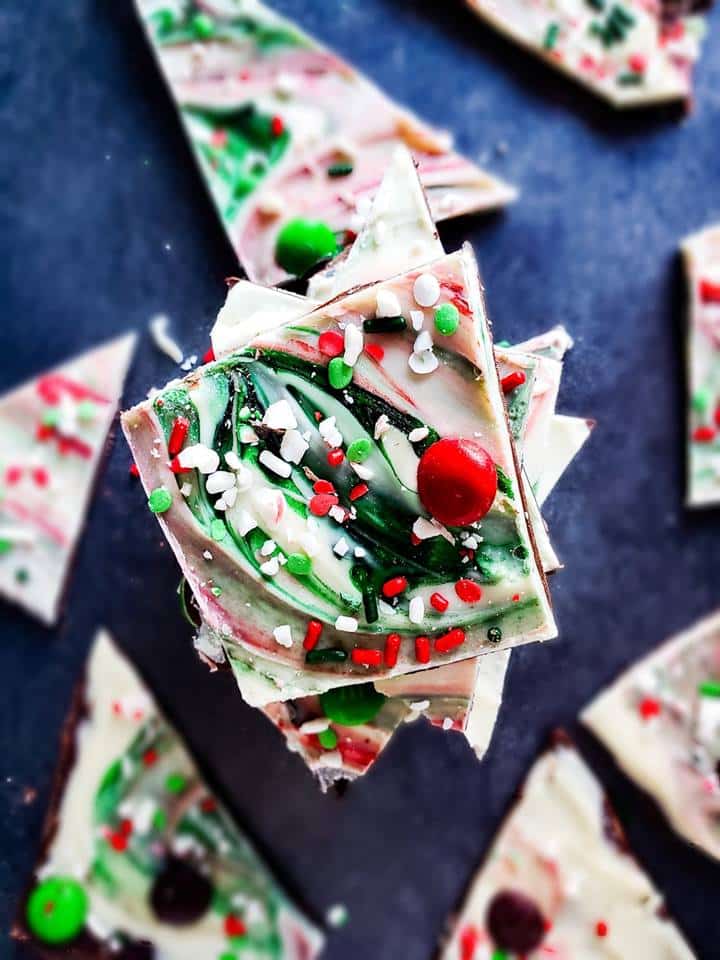 Christmas Candy Chocolate Bark Recipe
The perfect Christmas Chocolate Bark for a treat of a holiday gift. Loaded with two types of chocolate, peppermint and candy make this bark perfectly sweet and indulgent.
Ingredients
12

Oz

White Chocolate

Melted

12

Oz

Semi-Sweet Chocolate

Melted

1

teaspoon

Red and Green Food Coloring

Each

1-2

tablespoon

Sprinkles

¼

Cup

Crushed Peppermint

¼

Cup

M&M's

¼

Cup

Chocolate Chips
Instructions
Lay parchment paper down on a cookie sheet. Melt semi-sweet chocolate in the microwave until smooth. Spread melted semi-sweet chocolate in an even layer so it covers the majority of the sheet. Refrigerate for 1 hour.

After 1 hour remove the tray from the refrigerator, it should be solid. Melt white chocolate in the microwave and spread it on top of the semi-sweet chocolate in a even layer.

Add drops of red and green food dye (about 7-10 of each) all over the white chocolate and use the tip of a butter knife to swirl them together. Top with M&M's, Sprinkles, Crushed Peppermint, and Chocolate Chips. Refrigerate for another hour.

Remove from refrigerator and either cut or break the bark in chunks. I like to pull mine out of the cookie sheet first. Store in the refrigerator until time to serve or gift. Enjoy!
Notes
Leftover Storage: Store leftovers in the fridge for 2-3 weeks.
Freezer Option: Store in a freezer bag and enjoy bark for up to 6 months.
Alternate Toppings: If you would rather use different topping than the ones I have suggested, go for it! Some great options include crushed Oreos, different colored food coloring, Reeses or any of your favorites!
Nutrition
Calories:
210
kcal
Carbohydrates:
24.7
g
Protein:
2.4
g
Fat:
11.5
g
Saturated Fat:
7
g
Cholesterol:
5
mg
Sodium:
19
mg
Potassium:
64
mg
Fiber:
0.2
g
Sugar:
22.1
g
Vitamin A:
100
IU
Calcium:
30
mg
Iron:
0.5
mg
See What We Are Pinning!
Follow erhardtseat1 to see all the food!