Love game days? Appetizers? Well you came to the right place! These Game Day Appetizers are perfect for parties and of course Super Bowl!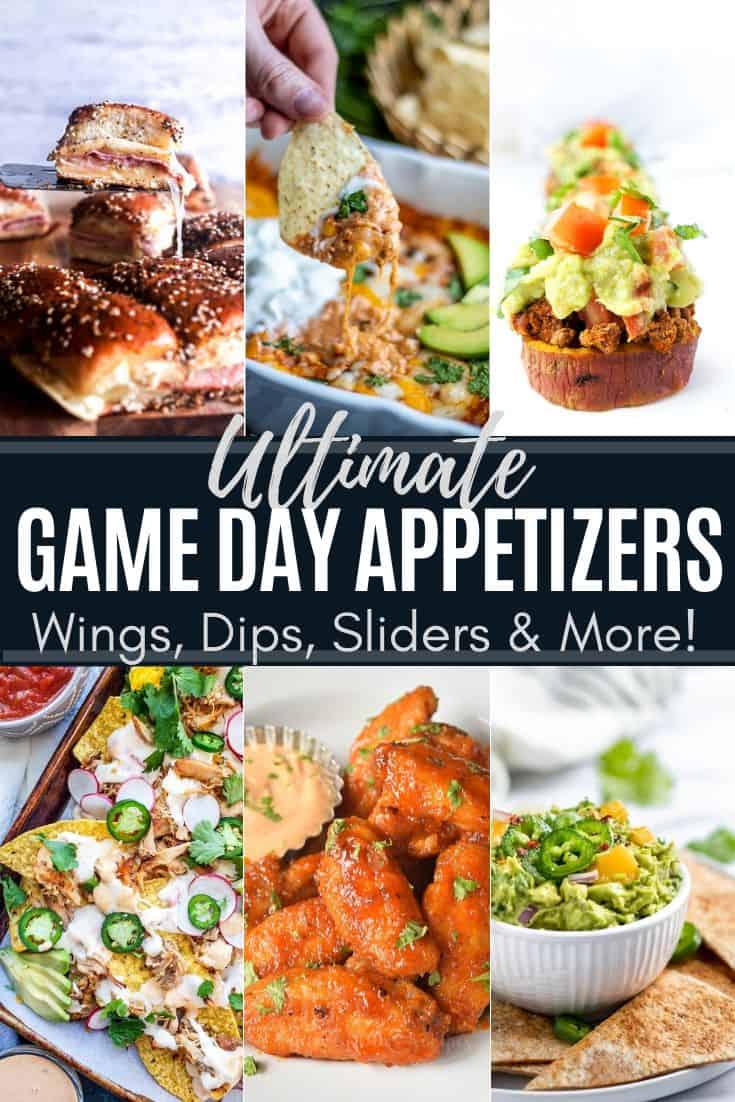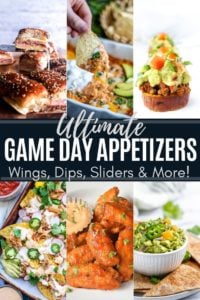 Game days are the best days in our house. We are big football fans, and love cheering our team on every Fall and Winter. With Super Bowl nearly here we are ramping up for parties with our friends and family. These Game Day Appetizers are the best for parties and there is a little something for everyone! The collections features a wide range of dips, chicken wings, sliders, and of course a bunch of different finger food. Don't worry if you aren't a football fan, you can still have a great time at any party and eat dang well! I hope you find some great recipes here perfect for your party and GO PACK GO!
Essentials for Game Days
Serving Trays and Platters: Serving dishes make things simple for game day parties. They make it so everyone can just come and serve themselves and you can place them on a table and get people out of the kitchen.
Mini Crockpots: I love making dips ahead of time to save time on game days. Once they are baked I can them add them into a crockpot and keep them warm all day. To save on small I love using little baby slow cookers instead of the big guys.
Disposables Plates and Bowls: Let's be real parties equal messes. The last thing you will want to be doing while the big game is on is worry about dishes. Get yourself some heavy duty disposable dishes and silverware and save the glass for a dinner party.
Festive Decor (For the Overachievers!):

Decorating for any party can be so fun and really set the mood for the whole day. You could go with the classic football theme or decorate with your team's colors.
Tips for Hosting an Awesome Super Bowl Party
Get people out of the kitchen!
I have a small kitchen and nothing drives me more bonkers than when I have a crowd of people trying to get a taste of some food while I am trying to prep. I love putting all of the finished food out of the kitchen on serving trays, so people will get what they want while giving me the space I need to work. Plus, this is great for a game day party so everyone can stay glued to the TV and not miss a play!
Prep Ahead of Time
I LOVE football! The last thing I want to do is miss some of the game while I and making a bunch of game day appetizers. Therefore, I usually make as much as I can ahead of time, store the food in the fridge then warm it up right before it is game time. Doing this will save time on prep, cooking AND doing a bunch of dishes. Trust me, make everything ahead of time and make your life easier.
Looking for a game day dessert? Check out these Nutella Rice Krispie Treats perfect for both kids and adults!
Happy Eating!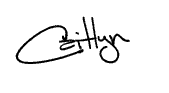 Game Day Appetizers Perfect for Parties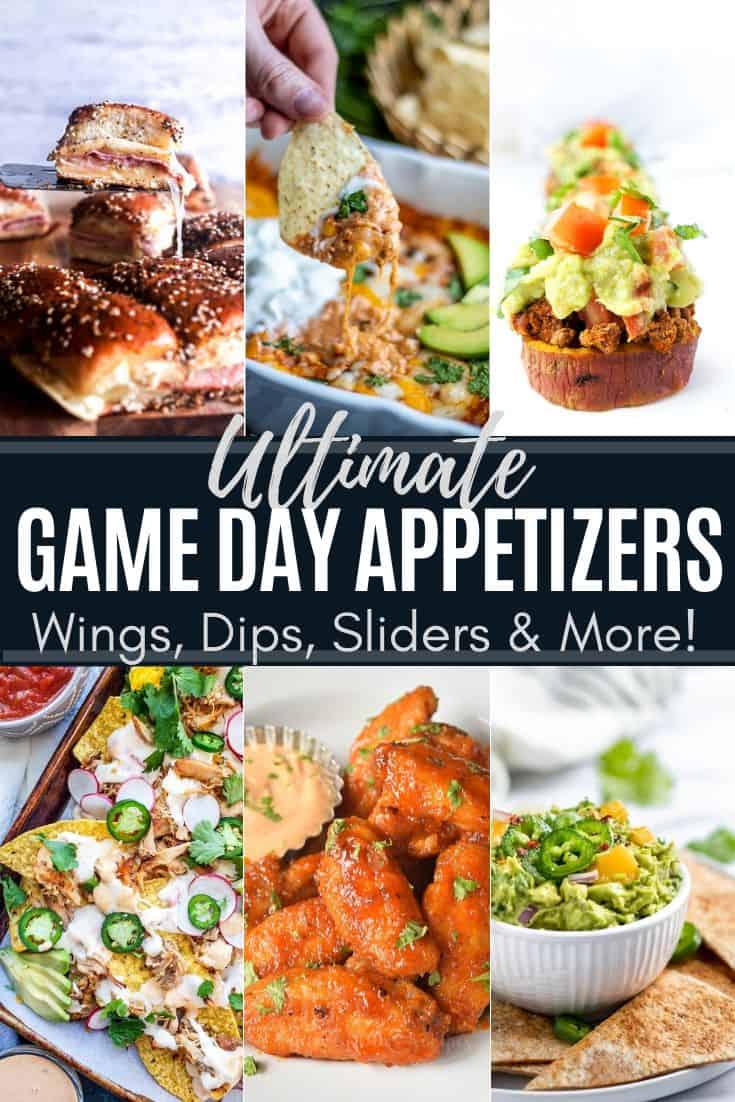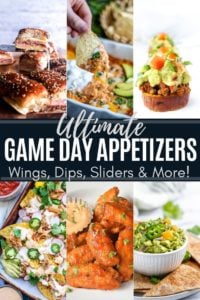 Thank You for Sharing!