Appetizer
Baked Buffalo Chicken Dip: Easy Game Day Appetizer
Ranch. Cheese. Hot sauce. Is there a better combo?! NO! The perfect appetizer for any occasion!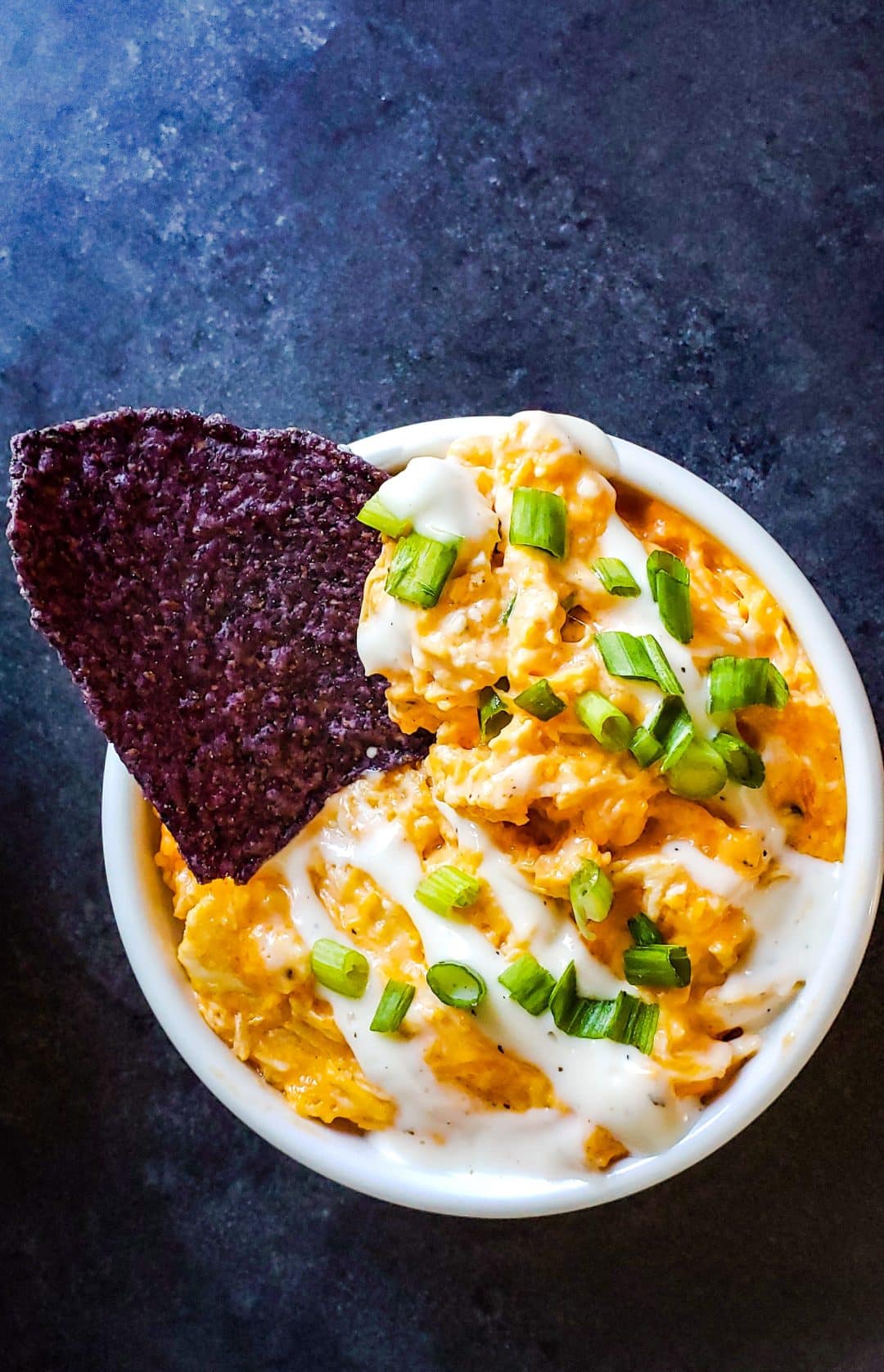 It is finally Fall, which means that football is back! My family lives in Wisconsin (Go Pack Go) and are huge football fans. We love hanging out on game days and one of our appetizers of choice is this dip recipe! If you don't live in the states, or you're just not into sports, then football probably matters very little to you. No matter, this Baked Buffalo Chicken Dip is also perfect for parties and holidays! It is extremely simple and can be kept warm in a crock pot to enjoy for hours. Whenever I throw parties, this dip is always requested and is usually completely wiped out by the end.
This dip combines the three basic food groups: cheese, hot sauce, and ranch. I'm only kidding, but really if you are from the Midwest, like I am, you probably completely agree with me! Cheese is one of my favorite foods on the planet. It goes well with so many different foods. It can work with sweet, savory and in this case spicy! Another staple in this appetizer is ranch dressing. I didn't realize how big of a Midwestern thing ranch was until I moved to Japan and they looked at me like I had two heads when I asked for it. This was also during the time I met someone who said they hated ranch (horror). These ingredients, and the fact that this is super simple, make this dip the perfect party food.
The Perfect Party Appetizer
This dip can be prepared all in a single bowl with short prep time.It will be ready to serve in about 30 minutes, and it can be kept in a crock pot so you don't have to mess with it. If I am feeling lazy and do not want to dirty a mixing bowl, I do all the mixing of ingredients in the baking dish. Then I can just pop it in the oven and save time on dishes. I also love that this dip can be stored in a crock pot for the duration of the get together. Then people can go and serve themselves and you have zero work on your plate.
Speaking of time saver, this dip requires no chopping (unless you do it the extra way), slicing, beating, freezing or anything else the can take up a bunch of time. When I throw a party I like to enjoy myself and not stress about the food, or prep work. This dips prep time is about 5 minutes. Finally, I love this baked buffalo chicken dip because it is a crowd pleaser and perfect for picky eaters. The ingredients are simple, people recognize them and pretty much everyone enjoys them. This also isn't crazy spicy so kids can enjoy this too!
How to Make the Perfect Buffalo Chicken Dip?
~Tips From Mom~
If you have read any of my other recipes (you should if you haven't) then you would know that my mom is a wizard in the kitchen, and a lot of my own cooking skills have come from her. This is another recipe that my mother handed down to me. I realize that this dip is not revolutionary and there are multiple other variations on the internet. Lucky for you, because you found the best one! There are a few things that I really encourage you to do, because my mom says so and that is law, right?
-1-
First thing you need to do to make the perfect buffalo chicken dip is bake it. SO many other recipes that are similar to this always go strait to the crock pot. Don't do it, not yet anyway. I myself have ignored this advice and the result was exactly what my mother said would happen. The cheese didn't melt evenly, the ranch and hot sauce separated and it was not cute. From that day on I a) really believed that my mom knew what she was talking about and b) would never do the crock pot mistake again. I know it feels easier in the moment to just plop it all in and forget about it, but some great things take a little more effort. This baked buffalo chicken dip is one of those things.
Baking the dip lets all the cheese and sauces get married in the oven. This does not dry it out, but instead makes it creamy and perfectly melded together. Now, if after you bake the dip you want to put it in a crock pot, go for it! This is what my mom does as well. She bakes it, then put it in a crock pot on warm and stirs it up. This allows for the dip to stay warm and melty the entire time! Or, if you are like my family and you consume it all before it has time to cool, then just eat it right out of the baking dish. Alternatively, for good host points put it in a cute dip tray!
-2-
Second, you have to use Frank's Red Hot Sauce. This tip (or commandment if you are my mother) may be tougher for some to follow. I understand that not everyone has access to this hot sauce, or it is a pain in the rear to find. Here in the states, I'm pretty positive Frank's is everywhere. If you are able to find this then please use it. This is the perfect hot sauce for this Baked Buffalo Chicken Dip. It isn't crazy hot, the flavor profile is simple and pairs well with the ranch. If you do not have access to this sauce, then try and find a medium to mild, cayenne pepper, red, hot sauce for this recipe. Don't tell my mom, but I have used the Aldi off-brand hot sauce for this recipe before and it turned out pretty close to perfect!
Extra(s)
There are a few extra steps that I take when making this buffalo chicken dip. These are completely optional, but I find that add that little extra something.
-1-
First, I like to sprinkle additional shredded cheddar cheese over the top of the dip before it goes in the oven. I like cheese. This is the simple reasoning for this choice. When it bakes the top layer of cheese will get super gooey. Once it is finished in the oven, I stir it all together so it is nice and blended. Adding the extra cheese on top makes it so you will get a big cheese pull, and extra cheesy goodness throughout the dip as you eat it.
-2-
Second, I like to add some extra topping on the finished Baked Buffalo Chicken Dip before serving. First, I like to add some chopped green onions on top. This is mainly for some color and to pretty the dip up some. If you do not have any, do not fret. I like to add these in if I am making it for a party and want the dip to stand out some. When I make this as home for my family there is no decorative green stuff.
Finally, I like to add a ranch drizzle on top of the finished dip. This again is completely optional. I started doing to, again, because I thought it looked pretty. Now I do it to mild down the spice some. My son is only one and he actually likes this dip! I have found though that he likes more ranch on his. If you have younger kids that will be eating this I suggest adding in some extra ranch to mild out the flavor. Or, if you are like my brother and think bread is spicy, then you will like the extra ranch on top.
Dip for Days
Lastly, this dip is a winner to me because it is really good leftover. I tend to make large portions of things, because I would rather have leftovers than run out. This is great when feeding a crowd, but when I make a massive amount of dip for just my husband and I then we are bound to have leftovers. I store this dip in an airtight container in the fridge for about 3-5 days. It rarely lasts that long, honestly. Then I just scoop the amount I want into a small bowl and microwave it for 30 seconds and stirring afterwards. I have tried other dips that you have to pitch right away if they do not get eaten in the first go. I hate wasting food, so love that this baked buffalo chicken dip can be stored and enjoyed for days!
Happy Eating!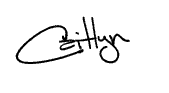 Love spicy food?! Give this Sweet and Spicy Chili Mac and Cheese a try next!
Shop This Recipe:

*I make a commission for purchases made through the links on this page.
Baked Buffalo Chicken Dip Recipe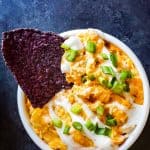 Print Recipe
Baked Buffalo Chicken Dip
Cheesy and spicy! A seriously underrated dynamic duo! This dip is perfect for parties, game days and as a holiday appetizer!
Ingredients
2 1/2

Cups

Cooked Chicken Breasts

Shredded

8

Oz

Cream Cheese

Softened

2

Cups

Cheddar Cheese

Shredded

1/2

Cup

Ranch Dressing

3/4

Cup

Franks Hot Sauce

1

Tsp

Garlic Powder

1

Tsp

Ground Black Pepper

1/2

Tsp

Red Pepper Flakes
Optional Toppings
Sliced Green Onions

Ranch

Cheddar Cheese
Instructions
Preheat oven to 350 degrees. While the oven is preheating, combine all ingredients into a large bowl. Stir and mash together until well combined.

Pour into a 7x11 inch baking dish and spread out evenly. You can add more cheddar cheese to the top if you wish or leave plain.

Cook on the middle rack in the oven for 25-30 minutes, or until cheese is bubbling and melted throughout.

Stir before serving with tortilla chips, celery, carrots, or whatever you are into! If you aren't going to eat immediately, place into a crock pot on warm to keep warm and fresh all day!
Video
Notes
Nutrition Facts
Baked Buffalo Chicken Dip
Amount Per Serving (1 Serving)
Calories 191
Calories from Fat 114
% Daily Value*
Total Fat 12.7g 20%
Cholesterol 38mg 13%
Sodium 403mg 17%
Potassium 82mg 2%
Total Carbohydrates 9g 3%
Protein 9.9g 20%
* Percent Daily Values are based on a 2000 calorie diet.
Nutrition
Serving:
1
Serving
|
Calories:
191
kcal
|
Carbohydrates:
9
g
|
Protein:
9.9
g
|
Fat:
12.7
g
|
Saturated Fat:
6.6
g
|
Cholesterol:
38
mg
|
Sodium:
403
mg
|
Potassium:
82
mg
|
Fiber:
0.4
g
|
Sugar:
2.4
g
|
Calcium:
16
%
|
Iron:
3
%