Christmas is nearly here, which means holiday parties are in full swing. These Crockpot Hawaiian BBQ Chicken Sliders are perfect for any party or as a simple weeknight dinner. These babies need basically no prep and everything cooks in the crockpot. Finally, finish by shredding the chicken and you are ready to go! This is the perfect serve yourself recipe that can sit and stay warm in the crockpot all evening. Which is great because that means less work and mess for you! Also, it makes incredible leftovers and is super versatile.
What Do You Need To Make Crockpot Hawaiian BBQ Chicken Sliders?
For these Crockpot Hawaiian BBQ Chicken Sliders you will need:
Chicken (Duh)
Some Veggies: Tomatoes, Red Pepper, Onion
Pineapple
Some Spices: Salt, Pepper, Red Pepper
BBQ Sauce- Preferably Famous Dave's Sweet and Zesty
To Serve: Cheese, King Hawaiian Rolls, Cabbage or Cole Slaw
The kitchen tools you will need for this recipe are:
A Crockpot
A Knife and Fork
Something to Serve with, like tongs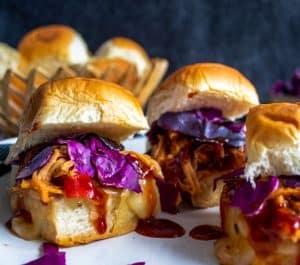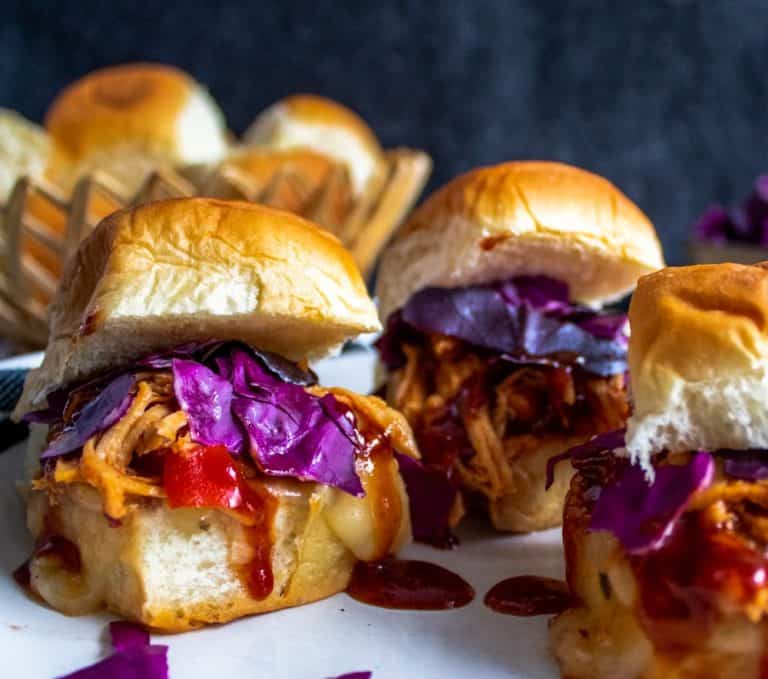 How Do You Make Crockpot Hawaiian BBQ Chicken Sliders?
Basically, you put everything in the crockpot, turn it on and that's it. Pretty simple. First, for the red pepper, tomatoes, and onion just chop them into small pieces, they don't have to be perfect or pretty. Second, add the veggies to the crockpot along with your chicken. Next, add in your pineapple and BBQ sauce. Personally, for the pineapple I like to use the canned tidbits, but you could use any canned kind you prefer or have available. If you have fresh you could use that as well.
Now for the sauce, I love, love, love, LOVE, the Famous Dave's Sweet and Zesty. If you can find this use it. It is wonderful and perfect for this recipe. Alternatively, if you can't find it you can just use your favorite one. Next, add in some salt and pepper to taste and some red pepper flakes if you want some heat. Finally, cover and cook on high for 4 hours or low for 6 hours. Once the chicken is tender and falling apart, drain the excess liquid and shred the chicken. Stir it all together with veggies and additional sauce if desired. Personally, I love to serve this chicken with pepper jack cheese, King Hawaiian Rolls, and purple cabbage (or cole slaw).
Serving Tips
When serving these sliders there are a few different options. First, you can just set out your buns, cheese, sauce, and cabbage and let each person build their own sandwich. In my opinion, this is perfect for parties and large crowds. This is also the least amount of work for you. Alternatively, you can toast the buns and melt the cheese. Who doesn't love some melty cheese?! To do this slice the buns in half and add cheese slices to the bottom. Next, brush melted butter on the top bun and place them open faced on a cookie sheet. Finally, broil on low until the buns are golden, about 2-3 minutes. This is the route I take when making these sliders for dinner.
DO NOT put the pulled chicken on the buns with cheese and try and bake them together. This will result in a soggy hot-mess. I know I have seen so many recipes that you slice the buns down the middle and put your cooked meat on with cheese and bake it all together. This will not work for this recipe. Trust me, I've tried it. The meat has too much liquid in it from the sauce and pineapple and when you bake it in a dish all the moisture will release. The bottom bun will not survive this. Learn from me people, just add the meat separately.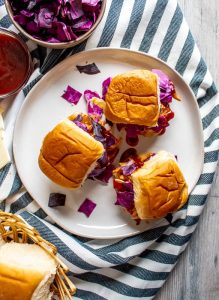 Looking For More Appetizer Ideas?!

Leftover Ideas
Whenever I make this recipe I usually double the recipe so I can have tons of leftovers for the week. This chicken is very versatile and I use it for a number of things besides these sliders.
Nachos. Layer your favorite tortilla chips on a baking sheet and top with this BBQ chicken, shredded cheese and some jalapenos if you love some spice. Bake until cheese is gooey and serve with guacamole and sour cream. These are beyond incredible and you will want to eat them all day everyday.
Breakfast Burritos. Toss the BBQ chicken is a skillet with some scrabble eggs, cheese, bacon and wrap it up it a tortilla with some guac. Bonus: freeze them for meal prep or a quick breakfast.
Salad. Add this to your salad to boost your lunch. Top with some ranch, cheese, croutons, avocado, and bacon bits. This salad is far from boring and you will actually enjoy eating it.
Whether you are having these for a Superbowl party, or on a Monday night for dinner I hope you and your friends and family love this recipe!
Happy Eating!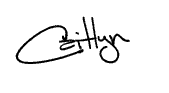 Shop This Recipe:
I make a commission for purchases made through the links on this page.
Crockpot Hawaiian BBQ Chicken Sliders Recipe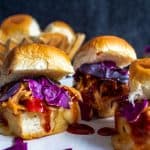 Print Recipe
Crockpot Hawaiian BBQ Chicken Sliders
The Best Crockpot Hawaiian BBQ Chicken Sliders for a party appetizer or as an easy weeknight meal.
Ingredients
Suggested For Serving
12

King Hawaiian Rolls

Purple Cabbage or Cole Slaw

6

Slices

Pepper Jack Cheese

Cut in Half

Additional BBQ Sauce
Instructions
Combine all ingredients into a crockpot and cook on high for 4 hours, or low for 6 hours. The chicken should be tender and falling apart. Once finished shred chicken and drain any excess liquid from the crockpot.

Serve warm on King Hawaiian Rolls with pepper jack cheese, additional sauce, and purple cabbage or cole slaw if desired. Enjoy!
Video
Notes
Nutrition Facts
Crockpot Hawaiian BBQ Chicken Sliders
Amount Per Serving (0 g)
Calories 253
Calories from Fat 61
% Daily Value*
Total Fat 6.8g 10%
Cholesterol 44mg 15%
Sodium 499mg 21%
Potassium 99mg 3%
Total Carbohydrates 30.6g 10%
Protein 12.5g 25%
* Percent Daily Values are based on a 2000 calorie diet.
Nutrition
Serving:
0
g
|
Calories:
253
kcal
|
Carbohydrates:
30.6
g
|
Protein:
12.5
g
|
Fat:
6.8
g
|
Saturated Fat:
3.7
g
|
Cholesterol:
44
mg
|
Sodium:
499
mg
|
Potassium:
99
mg
|
Fiber:
0
g
|
Sugar:
16.6
g
|
Calcium:
7
%
|
Iron:
8
%